Salisbury Elks Lodge #699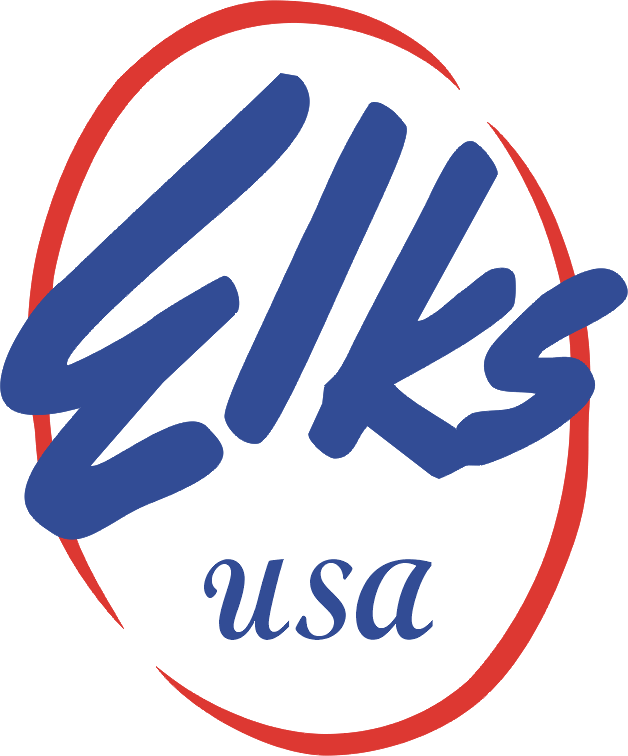 Congratulations 2017 Hoop Shoot Winners
While sports fans were huddled around a television Sunday afternoon January 15th watching football playoffs, others gathered for basketball at Hall Gym for the annual Salisbury Elks #699 Hoop Shoot Free Throw Contest. Youth, ages 8 -13, used the backboard, the rim or "swished" the net to score as many free throws in 25 attempts.

First-place winners were in the Girls' Divisions Ellie Walters (8/9), Dasia Elder (10/11), Lindsey Conrad (12/13) and Boys Divisions Caden "CP" Perry (8/9), Corbin Hales (10/11) and Athan Gill (12/13). They will advance to district competition on Saturday, January 28 in Winston Salem.
​
Liz Tennent, Event Coordinator, was new to the Hoop Shoot contest. She was grateful for the partnership with Salisbury Parks and Recreation and to the event committee. "I think the advance email registration was a win-win for us and the community. I felt things ran very smoothly from start to finish."

Gail Sce has been with the Salisbury Elks for over 12 years. She and Debbie Martin, Lodge
Secretary, helped with registration. "We had an incredible turnout of children, parents and volunteers," said Sce. "I think it was the largest ever for our Salisbury Elks hoop-shoot contest."
Committee member and 5-year Salisbury Elks member, Kenny Martin, said it was a lot of fun but there was great competition too. "I was really impressed with everyone's level of skill and form. We saw a lot of "swishes" today," said Martin. "We also had a double tie-breaker in the Boys 8/9 group."
He quickly added, "We want everyone to have a good time and enjoy themselves, but our local event is part of the National Elks Foundation Competition. Who knows? We may see one or more of these boys or girls competing in the national finals on April 22 in Chicago!"

But they'll have to shoot through the district, state and regional events first. Local Hoop Shoot winners were presented trophies (1st, 2nd 3rd) and all participants received a Certificate of Achievement and a free Hoop Shoot bag
Salisbury Represented at Hoop Shoot State Finals
District Hoop Shoot Finals were held on January 28 and we were represented well. We had two contestants win the District competition, Caden "CP" Perry (B8/9) and Lindsey Conrad (G12/13) and move onto the state finals where they both finished second in the state competition. GREAT JOB CP and Lindsey!! Read a great article about these two participants in the Salisbury Post - http://www.salisburypost.com/2017/02/03/conrad-perry-win-district-competitions/.
​
2017 Elks National Hoop Shoot Contest

The Elks "Hoop Shoot" Free Throw Contest is the largest most visible of the many youth activities sponsored by Elks lodges. The Elks National Free Throw Contest is open to all boys and girls, ages 8-13, regardless of race, color or creed, and is held in January, February and March 2017 with the national contest in April. Over 3,000,000 boys and girls ages 8-13 will participate this year.
​
Each year, the Salisbury Elks Lodge # 699 host the local competition of the Elks National Free Throw "Hoop Shoot" Contest. The local competition is open to boys and girls and features three divisions (Participant's age is determined as of April 1, 2017):
​
Divisions: Boys - Ages 8-9, 10-11, 12-13 and
Girls - Ages 8-9, 10-11, 12-13
Winners will qualify for subsequent competitions leading to a national championship. National champions' names will be enshrined in the Basketball Hall of Fame.
​
When: Sunday, January 15, 2017 3:00 - 6:00 am
Where: Hall Gym, 1400-B West Bank St. in Salisbury NC 28147
Registration: Download Hoop Shoot Registration
​
Girls and Boys Divisions (times are approximate - depending upon participation)
Age 8-9 3:30-4:15 p.m.
Age 10-11 4:15-5:00 p.m.
Age 12-13 5:00-5:45 p.m.
​
Registration Information:
All participants must be registered by 3 p.m. on January 15 in order to participate.

Registrants are required to check-in no later than 30 minutes prior to their age group's scheduled time to shoot to participate.

Participants must bring in a copy of their birth certificate the day of event.

Participant's age is determined as of April 1, 2017.
​
Awards following competition
For more information, visit www.elks.org/hoopshoot or call:
Liz Tennant
Youth Activities Director, Salisbury Elks
Phone/Text: 704-267-5273
Schools can add this as a part of their program to support drug awareness and keep kids connected to their future. The hoop shoot motto is "Yes to Hoop Shoot and No to Drugs!"
Click HERE for Eligibility rules
Click HERE to download Hoop Shoot Brochure
Click HERE to download Hoop Shoot Flier
​